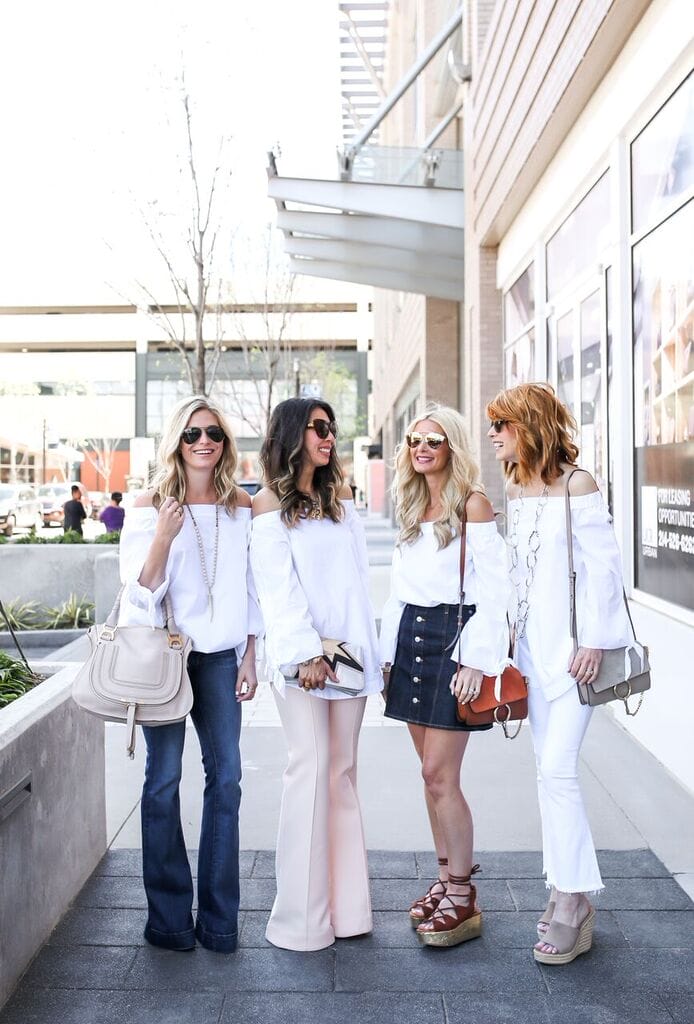 Oh hey, Happy Friday!!! I hope you all have had a fabulous week and are ready for the weekend! My week has been really fun and busy! Tuesday was my crazy day! I attended a luncheon at Cheekwood Botanical Hall in Nashville. The event was for Centerstone (center for mental health), and the keynote speaker was Amy Grant. Now, I know all of you know who she is, but if you haven't seen her in a while, she would blow you away. She has to be in her 50's now, right? Anyway, she is more beautiful than ever, and gave the most heartfelt talk about mental illness and her niece (that happened to work for the center and had been through a crisis herself). I told my friends and husband, that I wished Amy Grant could come sit at my bed every night and talk me to sleep. She has the most soothing sweet voice!
After the luncheon a friend went with me to the new Peacock Alley showroom to meet sweet Mary Ella Gabler, the founder of the line. I want all new bedding by the way!!! The showroom is gorgeous, and I promise you would want everything in there. Have you ever felt their fluffy robes? Heaven!!! That night, I attended the Symphony Fashion Show. This year showcased the designs of Carolina Herrera. The clothes were off the chart gorgeous!!! If you get a chance to run by a trunk show somewhere, go look, because you will be in AWE!!! Wednesday was crazy too, and after all of that, I got a massage yesterday that was ah-mazing!!!
You all know how much I love the girls above, and that this is my favorite time of the month to post! We are all so excited, because we have some really fun collaborations coming up! Stay tuned! For this shoot, we all decided that because the off the shoulder trend is so huge, we would feature it. The top we chose is by Free People (sold out there and at Nordstrom, but I found it, and linked it below). The other three are pro's at wearing the trend…me, not so much! I was afraid at my age, it might look "cheesy" or too young. What do you all think about wearing it at this age? The good news, is that "older" shoulders still look pretty good!!! I didn't feel "cheesy" like I thought. What I most like about this top, is the longer length. I think if you are going to wear one, a little longer is better. Also, there are some off the shoulder tops with small straps (here), that I think are a good choice too, if you are wanting to try it. I think it is just one of those trends that you have to decide if it's right for you.
Brooke- 20 something (One Small Blonde) is wearing hers with denim flares.
Sam- 30 something (Style of Sam) is wearing hers with a gorgeous fleshy color flare pant.
Heather- 40 something (So Heather…she changed her blog name) is wearing hers tucked in, with a cute denim skirt.
And me, with white frayed cropped flares.
We all showed up with a Chloe bag too! Birds of a feather!!!!!
Have a great weekend!
Photos: The Amazing Mary Summers Hafner
Top (available in all sizes now)// Jeans// Necklace// Bag//  Shoes (similar)/ Sunglasses// Toe polish
3 Comments
/